As part of the curriculum, pupils from Year 2 have been learning about the Great Fire of London – a key event in British History that not only teaches them facts about an important historic event, but enables them to use research and investigation skills, critical to the study of history.
In a surprising twist, Year 2 pupils also travelled back in time to September 1666, where our very own Samuel Pepys paid them a visit. He answered pupil questions about the events of the Great Fire, which he had witnessed and recorded in his diary at the time.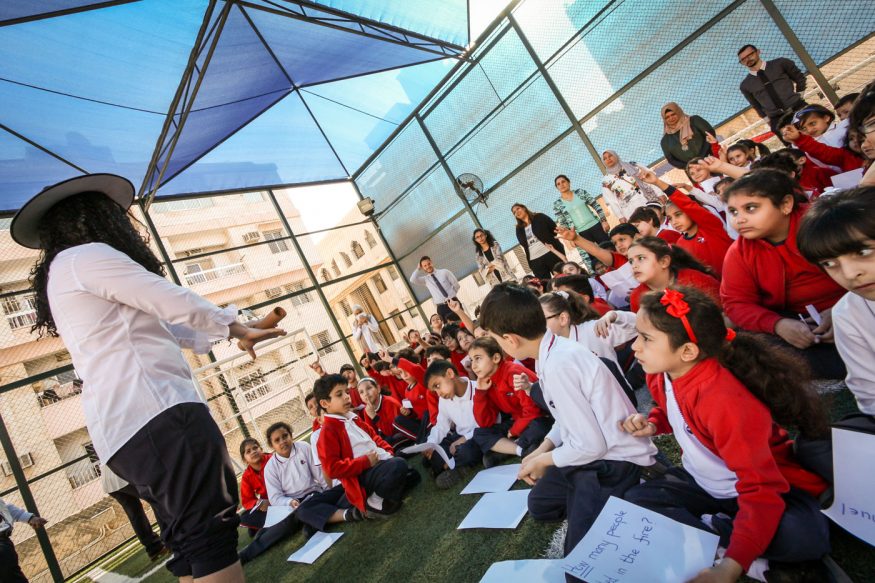 This was great fun as it's so important to bring history to life. The children really enjoyed the interactive experience, which made for a very informative outdoor lesson that helped them learn even more.
In line with the topic, Year 2 pupils have been creating displays that depict the Great Fire (see gallery below) and have been busy building and decorating their own Tudor houses to understand how quickly the fire spread between the wooden houses and narrow streets of Pudding Lane and beyond.
Stay tuned! Year 2 will soon have the opportunity to watch a re-enactment of the Great Fire (with members of the Kuwait Fire Service Directorate present) as they set alight their pre-built 17th century houses made from cardboard…
---