What a splendid Science and Maths Week we've had! Our future scientists and mathematicians from across Key Stage 2 created brilliant displays and took part in so many experiments and demonstrations that we lost count!
Parents were treated to a wide range of activities and investigations covering mechanics, sound, geometry and 3D shapes, chemical properties and reactions, explorations of electromagnetic motors and magnetic forces, basic circuits and electricity, biological principles, liquid densities and surface tension forces, non-Newtonian fluids, and some of the most colourful slime we've ever seen!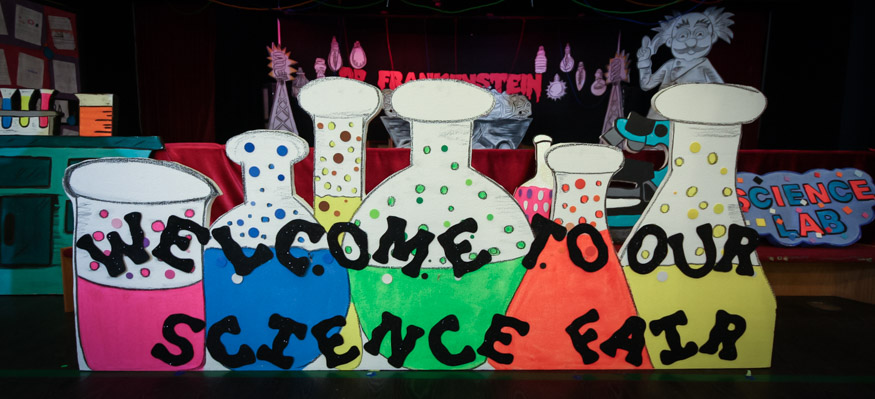 A very sincere thank you to our KS2 staff for all the hard work and preparation for the Science and Maths Fair – it's been three days of enjoyment for students and parents. The Hall looked amazing! — Ms Norma, Head of School.
All this, of course, promotes the children's understanding of science and mathematics, not only through classroom lessons, but also by challenging them to explain to their parents what they are demonstrating using the knowledge they have acquired during the year. It also encourages collaboration of ideas and gives pupils the opportunity to explore new concepts.
For more photos of pupils preparing their experiments head over to our Science Fair Facebook album and check out our Instagram feed.
Lastly, we'd like to thank all the parents who attended and to wish everyone a happy and relaxing holiday.  See you for Term 3!