Thursday last week saw Career Day 2019 celebrated across the entire school.
Running alongside normal lessons, Career Day was a fun-filled day with pupils and teachers attending school dressed in outfits representing their chosen career.
It was a very successful day too.  It introduced children to the world of work and inspired them to think about their future roles across many different fields.
Which career?
There was such a huge variety of careers on show!  Children dressed as civil engineers, architects, doctors, surgeons, forensic investigators, footballers, equestrians, ballerinas, gymnasts, chefs, firefighters, pilots, air stewards, military personal, police officers, entertainers, photographers, fashion designers, artists, farmers, and even teachers!
---
More photos will have been shared with you
---
Parents were also invited to class to talk about their jobs in greater detail and explain the range of careers open to pupils after they leave school or university.  We had parents who were geneticists, engineers, air traffic controllers, firefighters, make-up artists, lawyers and many more.
And for one lucky class – Year 3 Red – they got the chance to visit the site of our new school to explore the various job roles and engineering tasks that take place on a construction/building site.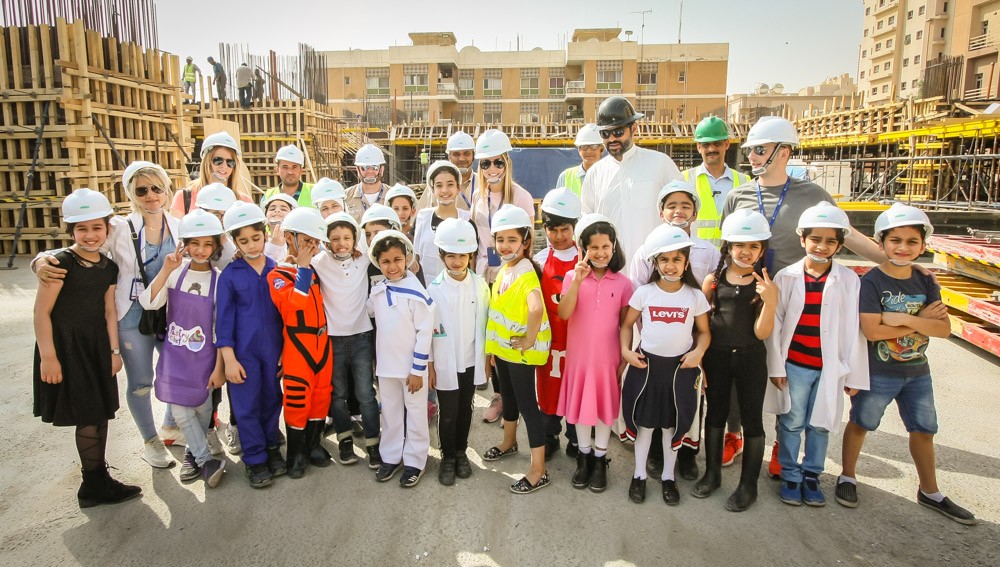 Click here to see more
We were delighted with the way the day turned out.  Our pupils looked awesome in their career gear and a huge thanks to the parents who helped them discover the host of opportunities available to them.