Before the start of each new academic year, Gulf British Academy arranges a Teacher Training Day and last weekend we had the pleasure to welcome Darrell Williams — Principal Trainer from Pivotal Education — to deliver a session about Behaviour Management.
Darrell's energetic focus was based on a variety of positive approaches centred around the Five Pillars of Pivotal Practice namely:
1. Consistent, calm adult behaviour
2. First attention to best conduct
3. Relentless routines
4. Scripting difficult interventions
5. Restorative follow up
The all-day session was comprised of connecting the behaviour management of our school with the mental health of everyone.  Indeed, behaviour management starts with the behaviour of adults.
---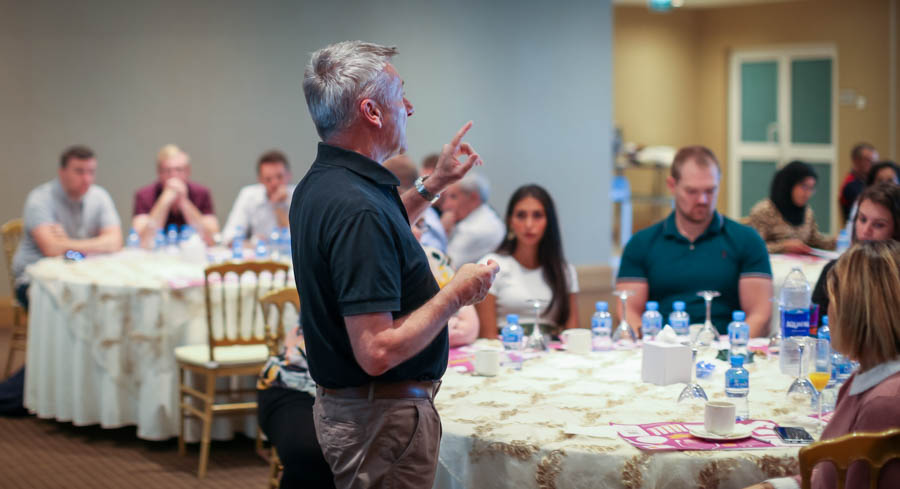 ---
Positivity and a Growth Mindset
Areas covered included increasing awareness of how our own behaviour influences that of others and to train our brains to look for the good stuff, which in turn produces the good hormones that alleviate stress.
This was followed up with group discussions exploring techniques to develop rapport and positive relationships through praise and recognition of effort over attainment, not only by our pupils but also by our staff.  Middle managers/SMT, for example, can transform their teams through the use of positive feedback and small acts of appreciation.  All this tied in well with our continuing focus on developing a growth mindset across our school.
Darrell also covered many strategies to counter the limiting beliefs that so often control the behaviour of children and how to interrupt these patterns to create more positive behaviours – when a child says, "I don't know", it's only not yet. Remove the pressure and negativity by replying with, "but if you did know, what would you say?"…
---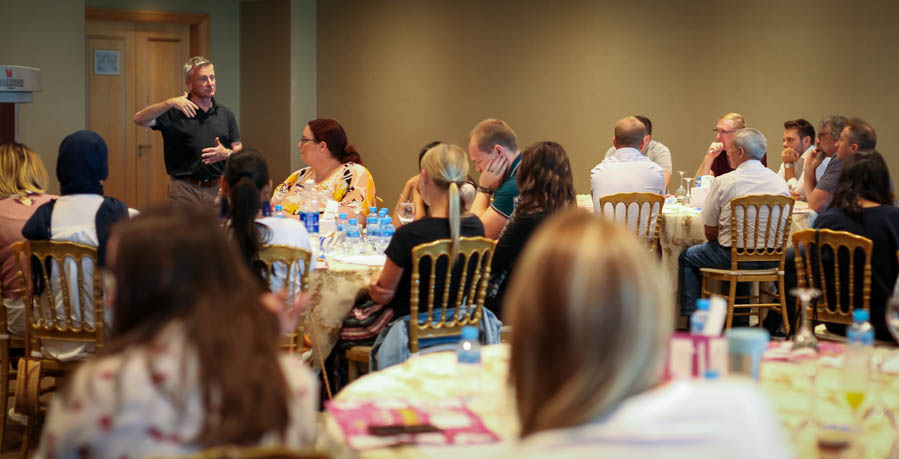 ---
Ready, Respectful, Safe
During the session, Darrell demonstrated how these three simple rules can help model behaviour by integrating them into our school Behaviour Policy and our teaching.
We are Ready to learn, listen and to participate; We are Respectful to individual differences, and the values and opinions of everyone in the school; We are Safe with our conduct in and out of school as well as online and towards others, and feel Safe in our learning environment.
We will be revisiting our Behaviour Policies with these in mind!
---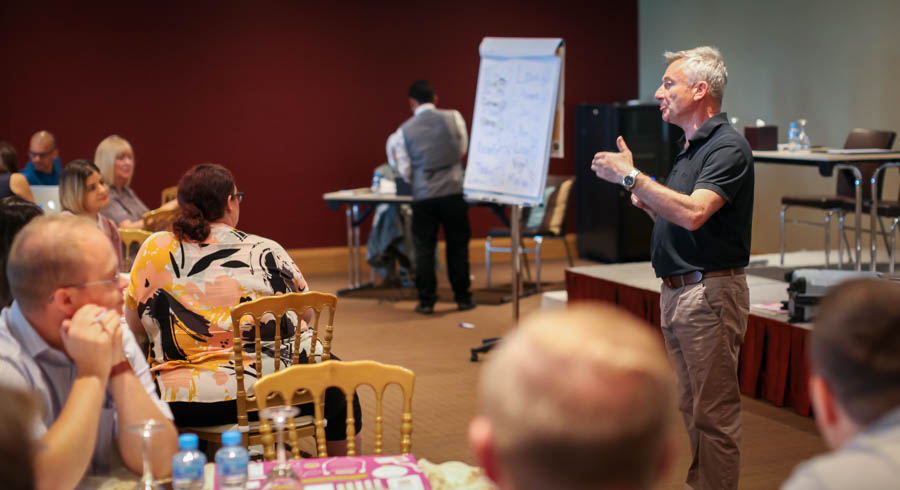 ---
We thank Darrell for coming in and delivering a Behaviour Management training programme that was both inspiring and motivating.  It was thoroughly enjoyed by all and will be something we can actively refer back to and implement into our roles.