Year 1 wowed parents with their version of the production Character Matters. This musical play focuses on many fairy tale characters and their problems getting along with each other.
From Humpty Dumpty trying to take responsibility to Baby Bear trying to find forgiveness for Goldilocks, Year 1 took us on a whistle-stop tour of the land of make believe.
Although the play is fun for children, it also served a bigger purpose by asking the question: "How should we behave?"
---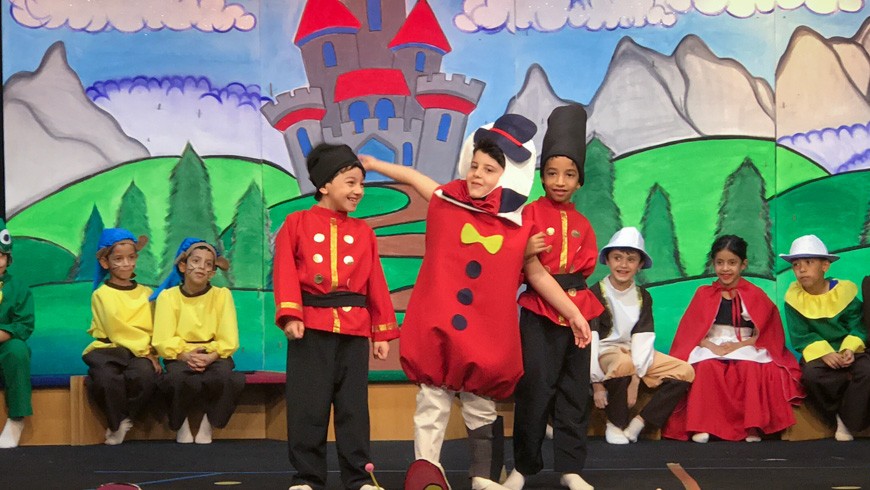 ---
By also incorporating our school values, our pupils learnt an important lesson that one's character really does matter – you choose how you act and that determines how others treat you.
Parents visibly enjoyed the production and we thank them for helping their children learn their lines and songs at home. We also thank Miss Hayam and Miss Thuraya for their hard work in preparing the stage and music.
We are very excited about next year's production already.  We wonder what it will be…?
Photos of Year 1 Yellow and Blue on Facebook
Photos of Year 1 Green and Orange on Facebook
Character Matters – Videos
1 Red
1 Green
1 Orange
1 Yellow and 1 Blue