At Gulf British Academy we are always looking for innovative ways to enhance our teaching methods.
So to kick-off our first Inset days of the 2018-2019 academic year, we invited visiting Sapere trainer, Jane Yates, from the UK to deliver a 2-day course focusing on Philosophy for Children (P4C).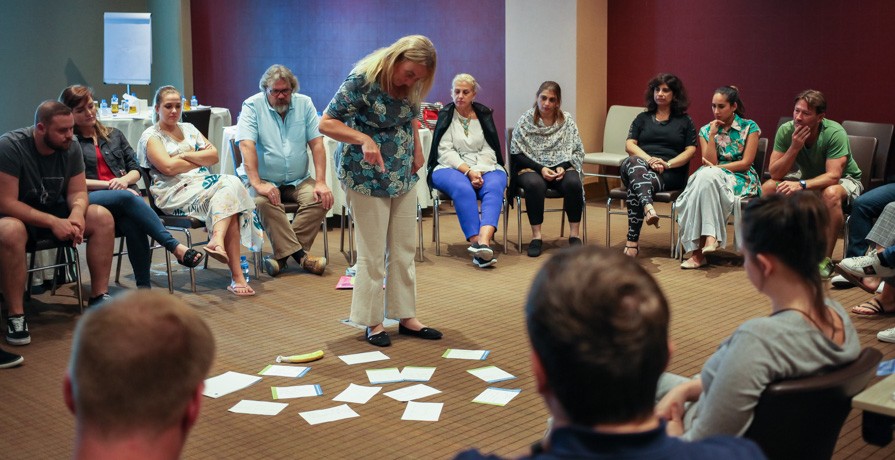 As part of P4C Foundation Course Level 1, our teachers (along with two invited from The English School, Kuwait) were introduced to the theory and practice of P4C through a process of philosophical and communal enquiry where thought, individual/shared reflection, and open questioning were aired, debated and posed.
And it certainly got us all thinking deeply…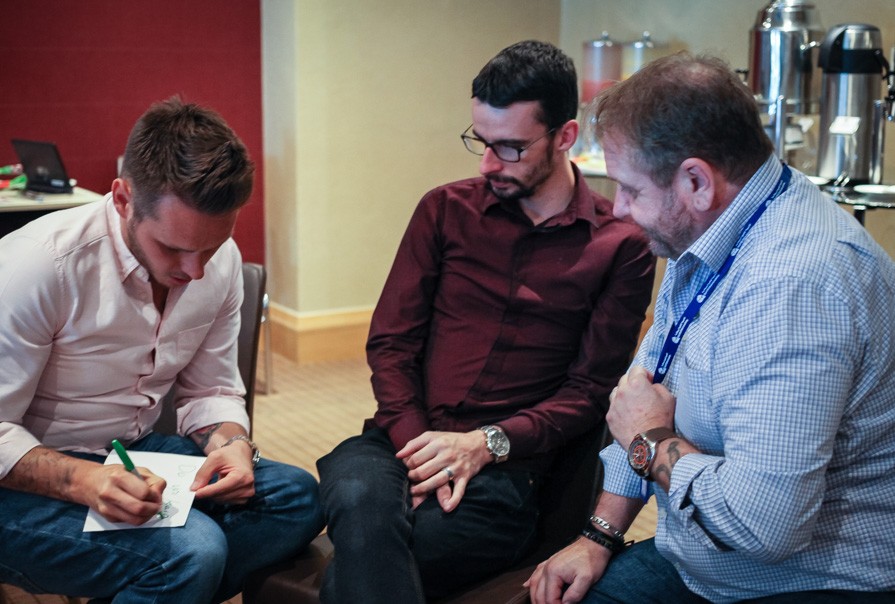 The whole approach is to encourage our teachers and pupils to be critical thinkers and to utilise P4C as a tool for enhancing speaking and listening skills as well as higher order thinking and reasoning.  This, in turn, can greatly improve pupils' emotional and social development.
On the second day, teachers had the pleasure to watch pupils from our school apply P4C enquiries themselves after being presented with a photo of a cat looking in a mirror and seeing a lion.  This stimulus raised questions such as: "Why aren't cats scared of lions" as well as discussion around the idea that "sometimes we are only afraid of what we've never met".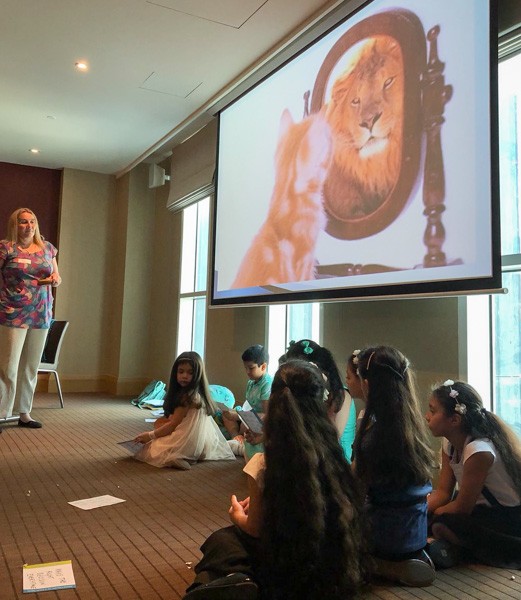 This task enabled our pupils to express their ideas deeply, engage with other pupils, and challenge their own views and those of others. We even saw evidence of increased confidence in some pupils, enabling them to actively take part in discussion and express their uniqueness.
Our experience of P4C has been a very positive one and we aim to take a whole-school approach in implementing and developing P4C so it is placed at the core of our curriculum and learning. We firmly believe it can form the basis of exciting lessons where a strong sense of community and equal say is fostered.
We are very grateful to the parents of the children who took part in the second session and to the management and staff of the Millennium Hotel and Convention Centre for the use of their facilities.
---
---