The Big Cat Writing Competition 2018 is organised by Collins Learning (a division of HarperCollins Publishers Ltd) to get children excited about writing and to inspire them to write for pleasure.  Pupils from all over the world will be entering, including GBA!
This year's theme is about bravery and courage, which ties in nicely with our anti-bullying week from a few weeks ago.  Pupils must write a story between 300-500 words long.
We are taking part to encourage our children to write and to ultimately enter this global competition with the chance of winning some prizes.
The Big Cat Writing Competition kicked-off this week when Key Stage Heads, Mr Kane and Mr Mark, handed out invitation/entry forms across Key Stage 1 (Year 2) and Key Stage 2 (all years) respectively, with Mr Kane taking a unique approach to delivery:
---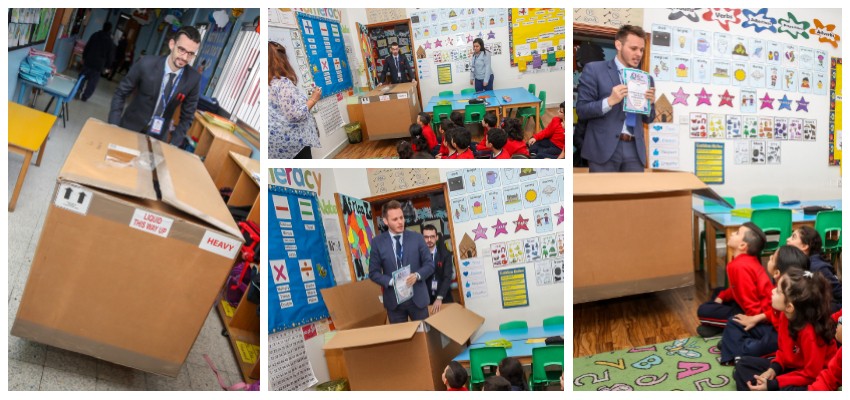 ---
In every English lesson over the course of this week, children will be planning and building towards their final write, with their teachers on hand to explain the theme and rules.
The final write will take place this Thursday in classrooms, and the best story from each Key Stage will be chosen and submitted as GBA's entry for the competition (one for KS1 and one for KS2).
All children who participate in the writing competition will receive a Collins Achievement certificate.
Gallery: Each class enters Big Cat Writing Competition
---
---
GOOD LUCK EVERYONE!
The chosen stories will be judged by award-winning authors Chris Bradford and Joanna Nadin and a winning school will be picked from each global region for each key stage (the Middle East for GBA).
Regional winners will be shortlisted to compete for the Grand Final prize where one overall winner will be chosen per Key Stage.
The winners will be announced in February 2019 on the Collins website.