What an egg-static time for Year 4!
As part of Year 4's Science topic, Animals including Humans, pupils have been learning about types of teeth, their formation, structure and composition, and how these can be affected by various chemicals/liquids/drinks.
To investigate the impact of these liquids upon our teeth, pupils and parents set about gathering home resources in order to conduct a live online experiment involving eggs! But why eggs? It's because both tooth enamel and eggshells are thin and share a calcium-based composition, and so chemicals/liquids/drinks affect their structures in similar ways.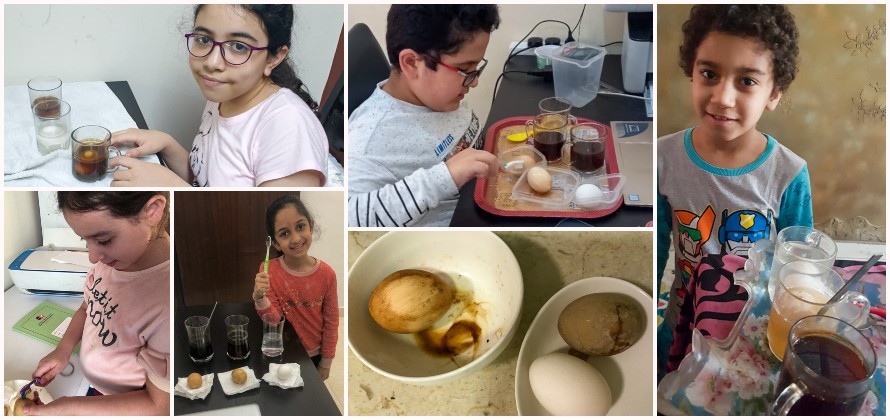 Prior to the live experiment, pupils had to predict the effects of their chosen liquids (water, cola, coffee, tea, sugar solutions, etc) upon each egg. They focused on making their experiment as fair as possible by using equal amounts of liquid in each container, as well as storing their experiment in a safe environment at a stable temperature.
Pupils were asked to record their initial observations, then brush the eggshells for different amounts of time and to record the results. They looked back at their predictions to compare and contrast them with their findings. This led to lively online discussions about their results and to the formulation of interesting conclusions highlighting how some drinks can stain/damage our teeth.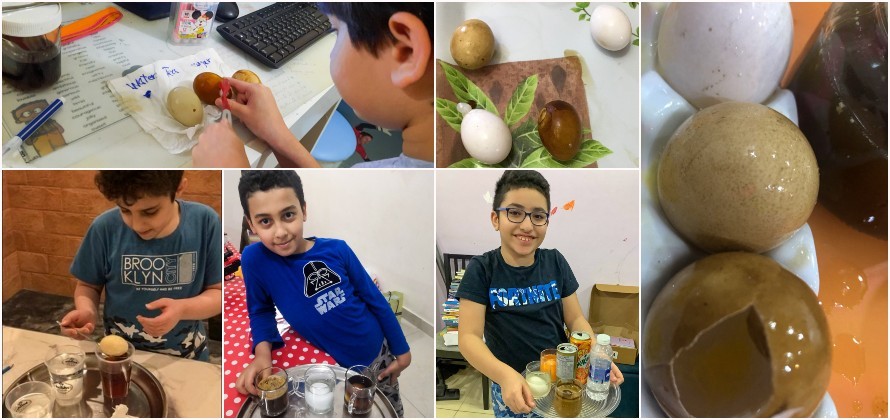 Year 4 parents enjoyed watching their children partake in such a fun, enjoyable and informative experiment, and we thank them for assisting their children during our remote learning. We're looking forward to planning and delivering more live experiments throughout the year!